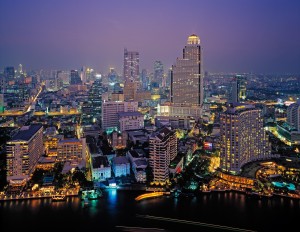 Retirement Visa in Chiang Mai. Considering retirement in Chiang Mai and not sure how this is done or which documents are needed then speak to us online or walk into our office in Chiang Mai for assistance. Chiang Mai has become very popular in the last 10 years as a retirement destination for Americans and Germans. The city has become so popular for retirement that the US government opened an embassy in Chiang Mai to assist Americans in the area.
Once you have decided that Chiang Mai is going to be your place for retirement in Thailand then you need to obtain the correct visa for your retirement. Many expats do get married and simply apply for a marriage visa as it is easier and the financial requirements are lower for this visa. If not then the Thai "O-A" visa is what you will need. The documents for the 90 day visa is easy.
Copy of your passport;
Completed application form.
This is rather simple as the more complex documents and process begins in Thailand. Once you enter Thailand you have 90 days to have the visa extended in Thailand for a period of 1 year. The process can take up to 4 weeks to complete. The following documents are needed to retire in Chiang Mai.
Copy of your passport;
Copy of your Thai Bank book showing 800,000THB or
Copy of your Thai bank book showing an income of 65,000THB a month or
Copy of a letter from your embassy to confirm a pension of 65,000THB or more per month
Copy of a criminal clearance record;
Copy of a map to your apartment in Chiang Mai;
Copy of a medical certificate;
Completed application form.
Things to note about the documentation:
If you have a DUI you need to let an attorney deal with this. Most  times in Thailand these tended to have been when the applicant was very young. It is at the discretion of the immigration officer if the DUI will be a factor or not.
.

The medical certificate is to show that you do not have an transmittable diseases such as late stage syphilis or HIV/AIDS.
.

The income requirement can be a combination of what you have in your bank account in Thailand and you income each month. The attorneys in Chiang Mai will calculate this for you. It has never been a problem in Chiang Mai as the bank book showing your deposit and the income letter from the embassy most times is more than enough.
If you have any question about your retirement in Chiang Mai or the application for a retirement visa, drafting a will and testament or applying for marriage visa instead – then speak to us online or simply walk into any of our offices in Thailand for more assistance. Note once this visa is issued you need to report to Thai immigration every 90 days in Thailand which has become known as 90 day reporting in Thailand.