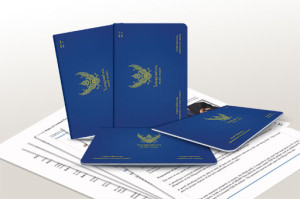 There are work capacities in Thailand which are open to foreign workers and not restricted for Thais only. Nonetheless, when applying for and when working for such roles, those foreign workers are required to have already secured a work permit otherwise their active search for work and or being part of the Thai labor market without valid work permit is deemed illegal. When caught, these foreigners would be fined and or imprisoned.
Applying for Thai Visa
An individual wanting to be employed in Thailand must first apply for a non-immigrant visa before applying for a work permit as the former is a requirement of the latter. The visa is to be applied outside of the Kingdom.
The applicant must be able to show that he is in need of a non-immigrant visa because he has been offered a job by a company in Thailand or that he is seriously considering to start a company in the country which would ultimately employ himself.
The hiring company should also formally request for the applicant to be given with a non-immigrant visa so it can later on apply for a work permit for the said prospective employee.
Thai Work Permit
When granted with a non-immigrant visa, the foreign individual has to comply with the required documents for its work permit application such as:
Valid Passport and copies of each page. The copies must be signed by the applicant.
Non-Immigrant Visa
Departure Card TM. 6
Education Degree
Transcript
Certificates and or Licenses
Résumé or CV which details the applicant's positions, duties and performance among others.
3 Copies of the applicant's photos (5×6 cm in size)
If married to a Thai, he must also submit a copy of their marriage certificate as well as the Thai ID Card of his spouse, household registration and their children's certificates if there are any.
In the application for the work permit, the employer is also required to submit pertinent documents as well:
Commercial Registration Department Certificate
List of Shareholders as certified by the Commercial Registration Department
Factory License (if applicable)
VAT Certificate (Phor Phor 20)
Vat Filing (Phor Phor 30)
Withholding Tax (Phor Ngor Dor 1)
Social Security Payment Filing
Tax ID Card
Although the main subject is the work permit, the foreign applicant is also required to obtain a Thai Taxpayer Identification Card while the application for the former is ongoing. It would also be the employer who should apply for the Tax ID Card in behalf of the foreign employee.