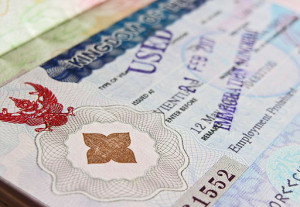 There are several types of Non-Immigrant Visas in Thailand and one of them is the 90-Day Non-Immigrant Visa. This visa is granted to qualified individuals whose purpose in going to the Kingdom is either of the following:
Study
Invest
Conduct Business
Retire (the holder must meet the requirements for a retirement visa and then apply for it).
Others such as to have it converted to a long term stay visa (marriage, retirement and work but also subject to the requirements set for whichever visa type is applied for).
When granted with a 90-Day Non-Immigrant Visa, its holder can stay in the country for 90 days with the possibility to extend it for another 7 days.
Requirements for 90-day Non-immigrant Visa
The applicant should submit the following:
Passport with at least 6 months validity.
A letter of invitation or confirmation officially issued by the inviting party in Thailand.
Proof of financial capacity.
Other documents required by the Thai Embassy or Consulate.
The applicant should also pay the corresponding embassy fee. Further, the applicant needs to prove that he not a security nor a public threat and documents to support these may also be requested from him.
Brief description of the visa application process
The applicant needs to secure the required documents then diligently and truthfully fill up the application form. After the initial step, he must then submit his application form with the attached documents either in person or through mail. He should also submit his application at the Royal Thai Embassy or Consulate in his home country.
The concerned Thai immigration official handling the application will then go through the documents and the application form. On the other hand, the applicant will be required to pay the embassy or consular fees.
The applicant should then wait for the outcome of the application which would come out within 5 to 10 business days depending on which embassy or consulate the application was submitted.