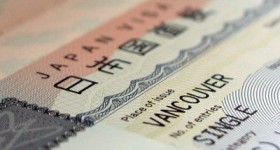 We have listed some of the most common questions asked at Thai Immigration with regards to Thai visas and living in Thailand. We have also added links to other websites that might have a detailed explanation to the question.
Question : Must I report every 90 days?
Answer : Yes you have to report to Thai Immigration in Chiang Mai every 90 days and complete a Form of TM 47. You may also mail this to Thai Immigration in Bangkok who does this visa mail. See the explanation here. Also note that there is a fine to be paid if you fail to report after 90 days.
Question : If I am in Bangkok where do I report then?
Answer: You will report to Bangkok Immigration as listed here. The address is as follows.
Immigration Bureau(Sub-Div.2,Imm.Div.1)
Chalermprakiat Government Complex
120,Moo 3,Chaengwattana Road,soi 7
Thungsonghong,laksi Bangkok 10210
Question : Can I report where I am in Thailand at the time?
Answer : Yes. If you find yourself in Pattaya you can report at Thai Immigration in Pattaya or if you are in Phuket you can report at Thai Immigration in Phuket. Any other questions about location then speak to us online.
Question : I lost my passport what now?
Answer : You need to report the loss to the local police station. They will give you a note for your embassy. When you report your passport lost to your embassy then you need to hand them the note. They will then issue you with a temporary passport.  This needs to be taken to Thai immigration to have the entry stamps and visa transferred into the new passport.
Question : Can a foreigner live in Thailand with his Thai wife?
Answer : Yes you can live in Thailand with your Thai wife and family if you have the correct visa and have met the financial requirements for the visa. See the Thai Marriage Visa for more information on this website.
Question : How do I register my marriage in Thailand?
Answer : You can register you marriage in Thailand. The process takes about 3 days to complete as documents need to be provided by your embassy. See the article Register your Marriage in Thailand on this website.  You can also use this marriage certificate to apply for a marriage visa outside of Thailand later.
.
Question : Can my son/daughter move with me to Thailand?
Answer : Yes they can if they are under the age of 20. If they are older than this they could apply for an education visa if they are attending school, college or university at a Thai university.
Question: When I retire can I show money in my wife's bank account?
Answer : No the name on the account must be in the name of the applicant.
Question : How much does it cost to extend my tourist visa?
Answer : The cost to extend your tourist visa for 30 days the first time is 1,900 THB. You can extend it again for 7 days for another 1,900THB. This needs to be done at any Thai immigration office in Thailand.
Question: Can I live in Thailand in support of my Thai child?
Answer : Yes on condition that they are not married and are minors being under the age of 20. Also note that the process is almost the same as the marriage visa except that Chiang Mai Thai immigration needs to see 500,000 THB in your bank account in support of a child. The visa is still the Thai "O" visa.
Question : Can I change my visa status in Thailand?
Answer : Yes if you have the right documentation and you have enough time left on your current visa.